Medium
Tips for using RSS with the GIS Hub Data Portal
RSS can be used to notify you of new and updated datasets on the GIS Hub Data Portal. RSS notifications can be received by RSS browser tools and by Outlook. In this example, Outlook will be used.
Begin by clicking on a data theme, such as "Boundaries" in the Hub Data Portal. Click on the RSS icon to see the feeds: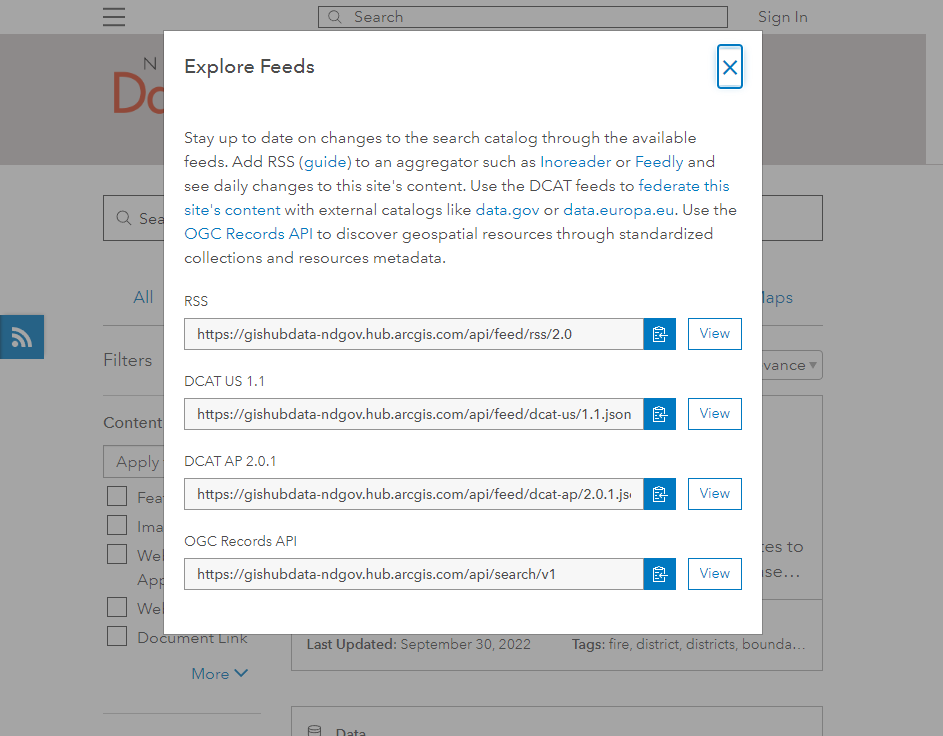 Click on the Copy icon to the right of the RSS URL.
Next, in Outlook click File - Account Settings and then click on the RSS Feeds tab, then click on the "New..." button and paste in the RSS URL that was selected in the previous step: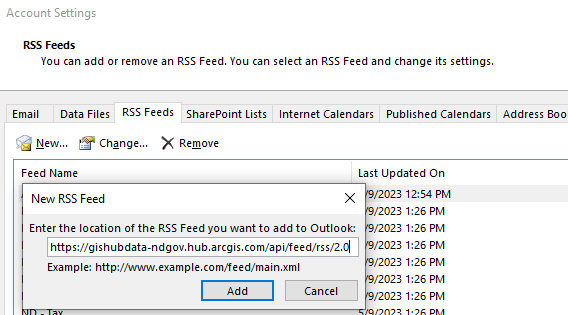 Next, click on the Add button. That's all there is to it! 
The RSS feed will appear in the "RSS Subscriptions" folder in your Outlook.  
Tips for Downloading Data from the GIS Hub Data Portal
Data can be downloaded from the GIS Hub Data Portal beginning with one of two methods: Browsing through the data themes or by searching for the data. If searching, simply enter a search term (e.g., fire) in the search box and then either wait for a moment to see items appear below the search box or press <enter> to see a full listing. See the image for a basic overview of the downloading process.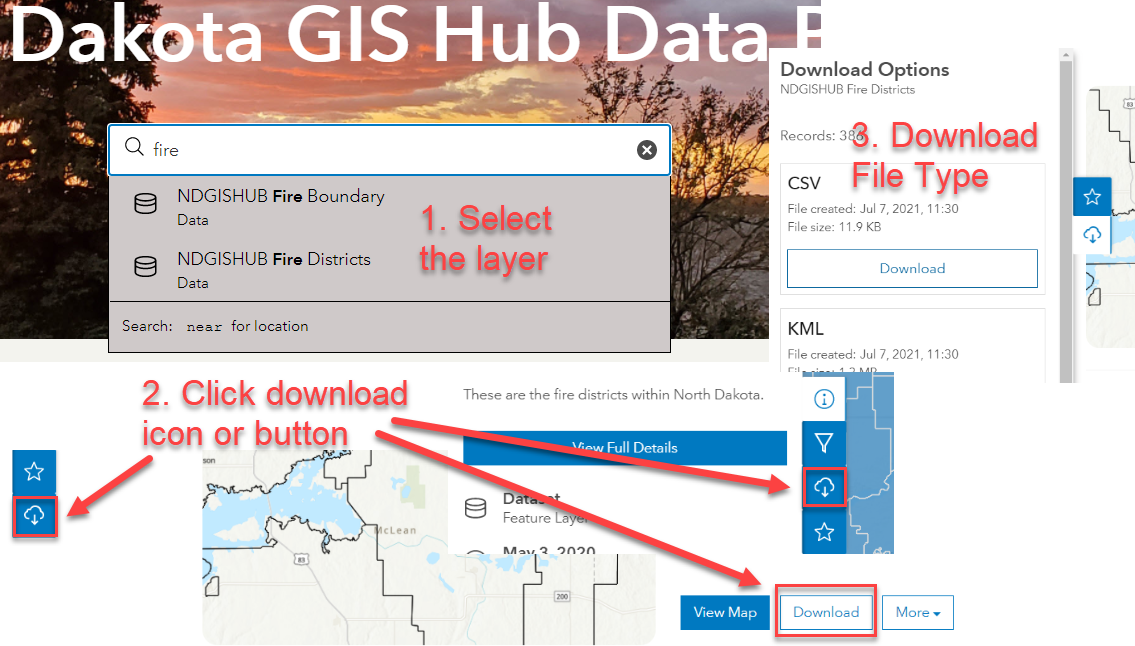 Tips for Downloading Files from HTTP
Download File Manager
You may wish to consider using a file download manager to help ensure complete downloading of files should the download connection be interrupted. One such tool is the Free Download Manager, which is not endorsed nor supported by the GIS Hub but is listed as an example.
Download Multiple Files
To download multiple files at a time you may wish to consider using a utility such as wget. After installing wget, an example for downloading all files from an HTTP directory from within a command prompt  is:
C:\data> "c:\Program Files\GnuWin32\bin\wget.exe" -rv 
https://gisdata.nd.gov/Cities/BismarckMandan/Elevation/2009/Contours/SHP/
An example of downloading only the .xml files is:
C:\data> "c:\Program Files\GnuWin32\bin\wget.exe" -rv -A.xml 
https://gisdata.nd.gov/Cities/BismarckMandan/Elevation/2009/Contours/SHP/